40 YEARS
OF SPIEL
40 YEARS
OF SPIEL
SPIEL has been held in Essen
since 1983.
It had a slightly different name, was at a different location until 1985, and has evolved over the 40 years of its existence. But not only the fair that has undergone a transformation over time. The entire gaming world has changed and is today in almost all respects different than it was at the start of the board game fair. As we celebrate our 40th anniversary of SPIEL Essen, we want to look at this change together with you. For this purpose, we have gathered international guests from diverse areas of the scene to take a look at the entire gaming world and the changes of the past decades in lectures, panels and discussions.
On Thursday, October 5, we invite you to join us from 11:30 a.m. until the end of the fair day for a variety of topics.
Come by to the Saal Rheinland on the 2nd floor of the Congress Center South. Registration is not necessary, as long as there is space in the hall, everyone is welcome. Meet well-known personalities of the industry for exciting rounds.
---
Be there from anywhere thanks to live stream
For all those who can't be there - because they are sitting at a gaming table or couldn't make it to Essen - we are offering a live stream on our YouTube channel this year. This way, you can follow the program from the comfort of your own home or check back after SPIEL Essen to see what interests you.

40 YEARS PROGRAMME
11:30-12:15 (german)
Board games as mirror of society? –
Perspectives on 40 years (games) culture
The modern board game was born in Germany. Closely connected with it is the SPIEL, which started 40 years ago in the Volkshochschule Essen as the German Spielertage. Since the 80s, a unique type of game has developed, characterized by a clever combination of different mechanisms, high-quality material and themed worlds, which should bring the whole family to the table. At the latest with the success of "Catan" in 1995, the so-called German Games became world-famous. Board games, just like films, novels and digital games, are media that are always influenced by their contexts of origin, which they take up and comment on. This automatically makes them part of culture. But how do we as an industry deal with this and how do we ensure that board games are perceived as "more than just a pastime" outside the scene?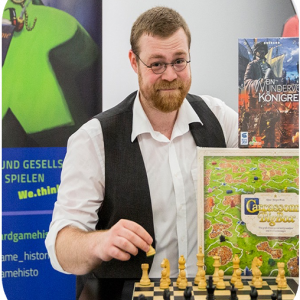 Participants:
Lukas Boch
Lukas Boch is a historian at the University of Münster, where he conducts research on the presentation of the Middle Ages in modern board games. He is a founding member of the Boardgame Historian project. The scientists networked there want to open up the potential of modern board games for science and the public. To this end, the project curates exhibitions, publishes papers, and organizes events such as the Research Day "Boardgame Research in Germany" at SPIEL22.
12:30-1:15 (german)
Ecological development in games –
From no topic to climate games
In the last 40 years, the view of games and their significance for the climate has changed considerably. While the environment was hardly on the list of themes in games in 1983, the focus has gradually shifted over time, first to environmental games and then to climate games. The panel will discuss what content games can use to make a difference for the climate and how game designers can be advised on this. The change itself and how environmental and climate games can be used meaningfully in projects and youth work will also be a topic. Furthermore, production processes will be examined and how games can be designed in a climate-friendly way.
Participants: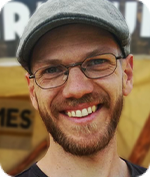 MICHA REIMER
Micha Reimer is part of the game publisher Gaiagames, which pays very close attention to climate-friendly production processes and focuses on content in climate games that makes a difference to players.
ROBERT DAGCI
With Spielklima.de, Robert Dagci is building an interdisciplinary stakeholder platform to connect the games industries with actors in the climate and energy transition, e.g. from science, business or politics. Game developers, authors, and publishers should thus have better access to expert background information on climate topics.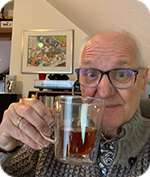 UWE MÖLTER
For Amigo, he was responsible for game development for numerous classics. As a trained social pedagogue, he worked for years as a freelance game educator with children and young adults and used environmental games in youth work.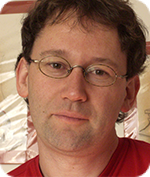 UWE ROSENBERG
The game designer has long dealt with agricultural processes in his titles and is intensively involved with climate games and supports various climate projects worldwide.
1:30-2:30 (English)
From the idea to finished game –
How do designers and publishers work in the past and now?
Who created it? Game designers, of course! But how did it actually come about that their names are now immortalized on the games? What is behind the work of a game designer and when does a publisher join in? Game development has changed in recent years. Were games tested more or less in the past, are games now more "designed", are publishers still as willing to take risks as they once were? In this panel, an international team of game creators will take you on a journey from the first thought to the complete game and look into the past and into the future.
Participants: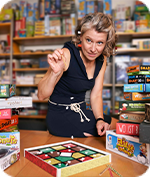 Anita Landgraf - White Castle
Anita Landgraf has been the owner of White Castle Games Agency since 2011. As "Queen of the Castle", she and her team support newcomers as well as established game designers in the fine-tuning of their prototypes and handle the placement of game ideas. The agency has helped some 200 titles to publication, including the debut works of more than 40 designers, such as Rita Modl, Alexander Pfister, Johannes Krenner and Arno Steinwender. White Castle works with indy publishers as well as with corporations from all over the world and thus has a broad insight into different areas of the industry.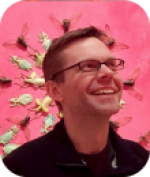 MATT LEACOCK
Matt Leacock has been designing board games full time since 2014. He is best known for his cooperative titles, Pandemic, Pandemic Legacy, and Forbidden Island and he has designed over two dozen titles for the international market. His games have won many international awards and games in the Pandemic line have sold millions of copies worldwide. In a prior life he was a user experience designer at Apple, Netscape, AOL, Yahoo!, and the Chief Designer at Sococo. His latest design, Daybreak challenges players to tackle the climate crisis.
Michael Palm
Michael Palm has been running the Seetroll in Constance and Friedrichshafen, two comic and game shops on Lake Constance, since 1993. He has been developing board and card games for 20 years with his colleague Lukas Zach, who lives in Bremen. Were their earlier games like Bang! Dice Game or Die Zwerge were more connoisseur games, today they develop more children's and family games. Their current success is the "Spiel des Jahres" 2023 Dorfromantik - the board game. In 2017, he and nine fellow game dealers launched the "Aktion Hoher Spielwert". This gave rise to Spieleallianz e.V. in 2021, an association of game shops and the publisher "10 Traders", which will release the family game "Figurata" at SPIEL '23.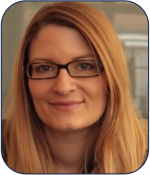 Sandra Dochtermann - Kosmos
Sandra Dochtermann has been making games for over 20 years - out of and with passion. She is particularly enthusiastic about cooperative and immersive experience games as well as new game elements and forms. At KOSMOS, she has edited a large number of games since 2001 and has (co-)developed product forms such as EXIT Games or adventure puzzles as editorial director since 2011. With her team, she has strategically expanded the areas of children's games, licensed games, bring-along games, mystery games, card games, adventure puzzles and EXIT in terms of content.
3:00-4:00 (German)
Change of coverage –
Almost no reports and now too much?
In the past, there was newspapers and radio to get information about news and current events; and sometimes even board games were featured. Today, a colorful bouquet of media complements the coverage around and about board games. But where do all these channels come from and what are the differences between podcast and radio, between YouTube and TV, or between blog and print? Change of coverage invites you to discuss with media professionals from different fields and get an insight into topic finding, criticism, program planning and much more.
Participants: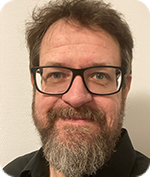 Andreas Becker - Spielbox
Andreas Becker has been editor-in-chief of spielbox, Europe's oldest and most subscribed games magazine, since 2021. He learned his journalistic skills at the Weser-Kurier, for which he most recently headed the editorial department in Delmenhorst. In the mid-90s, he began to discover the world of games for himself with fellow history students in Oldenburg, about ten years later he explored the trade fair in Essen for the first time and began blogging about games. Since 2015, he has been writing as a permanent author for Spiel Doch!, the Spielbox sister magazine, which was more or less his professional entry into a fascinating world. His credo: games journalism should please be much more than just reviews, reviews and reviews.
Christoph Dick - Better Boardgames
Christoph Dick is a passionate board gamer and founded the YouTube channel Better Board Games in 2018. Together with Thomas Brendel, he regularly presents the best board games. In the meantime, Better Board Games is one of the widest-reach board game channels in Germany and offers versatile formats. As this project is a hobby, Christoph still works full-time as a product manager and drives digital product development and digitisation. Before that, he worked for a long time as a software developer with a focus on apps.
Joana Leyendecker - 1Live
Born in 1989 in Wuppertal, studied intermedia in Cologne where she worked at the Cologne university radio station and at the radio station WDR Cosmo. The studies went, the radio stayed. Since 2018, Joana has been working freelance, primarily at the station WDR 1LIVE - as a show producer and gaming reporter. She is also head writer for the Twitch format WDR Heimwehpixel. In addition to radio reviews, she also reports on analog and digital games and the industries behind them in her podcast UNLOCKED.
Maren Hoffmann - Spiegel
Maren Hoffmann regularly reports on board games: In SPIEGEL, in the trade magazine spielbox and in other media. In doing so, it is always her concern, as she says, "to drive up with the low-floor bus" and to pave the way for as many people as possible into playing games or expanding their own playful horizons through beginner-friendly texts. Reflecting on what we do with games, what games do with us and how games are made has been an important focus of her journalistic work for decades. Her work as an editor in SPIEGEL's Job and Career department also repeatedly leads to intersections with her favourite topic: because board games can also ensure better togetherness in a professional environment, Maren Hoffmann regularly organises game evenings for her colleagues. She has been a member of the "Spiel des Jahres" jury since 2022.
4:30-5:30 (english)
Quo vadis games world? –
Ideas about the future of the board game szene
People have been playing since the dawn of time - maybe even before. But looking at the past alone is not enough, so we dare to look ahead. What will the next years of SPIEL-Essen bring us? What about the development in the trade? What hurdles but also opportunities await crowdfunding? These and many other questions will be addressed by personalities from the fields of events, retail, crowdfunding and publishing, in order to explore together with the audience the question of where the gaming world is heading.
PARTICIPIANTS: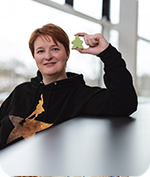 Carol Rapp – Merz Verlag
Carol Rapp has been responsible for SPIEL Essen as Managing Director since 2022. As a passionate gamer, the Cologne native practically grew up with games. She has been playing ever since she can remember, also thanks to an intensive early education by an aunt. After a management training in gastronomy, she was able to dive directly into the world of games professionally and work at Kosmos in event and marketing. She then moved to Asmodee, first in marketing, then as managing director of the German unit and finally took over as head of the international marketing and event team. Today, she and her team organise the world's largest games fair, where her versatile experience from the publishing and business sides is very beneficial to her.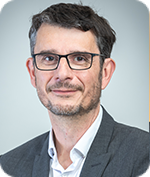 Jean-Christoph Giraud – Asmodee
Since he was able to read the cards of Belote or Milles Bornes, going to D&D and basically any type of game from 14 years on, Jean-Christophe Giraud is a player from heart. Career-wise he started in the gaming world being in charge of the strategy game section in a game shop near Paris. In 1995 he joined the newly opened Wizards of the Coast French office as sales rep and stayed there for 10 years. After five years as Commercial director for the French International Office of Upper Deck he joined Asmodee. There he went through various international positions and today he is the Deputy of the founder of Asmodee and COO of the group.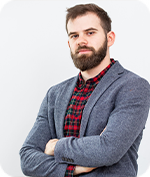 Marcin Swierkot – Awaken Realms
Marcin Świerkot is CEO and founder of Awaken Realms (one of the biggest board game publishers, creator of games such as Nemesis, Tainted Grail, Lords of Hellas or ISS Vanguard) and Gamefound (fastest growing crowdfunding platform, dedicated to tabletop space, currently with almost 1 milion users and 700 creators). Marcin is also a game developer working on board games such as Nemesis, Tainted Grail, ISS Vanguard and digital games such as Tainted Grial: Conquest or Tainted Grail Fall of Avalon.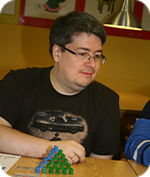 Matthias Nagy – Deep Print Games
Matthias Nagy has been working in the games sector for over 20 years. A gamer at heart, he has worked for several companies in Germany, Europe and also America. He made the Advent calendar for board gamers, initiated several podcast projects, co-founded the Beeple network and has been managing director of Deep Print Games since January 2020.
Philip Menge – Panda Game Manufacturing
Philip Menge is Chief Operating Officer at Panda Game Manufacturing Ltd, one of the world's leading manufacturers of board games. His journey into this wonderfully colourful, creative and unique industry began a good 15 years ago. As an occasional gamer with a business education and several years of work experience in the international trade of raw materials such as coffee and paper, he found his way to Ludo Fact GmbH rather by chance. There he first worked as a member of the management team and then later as managing director. Today, it fills him with great joy and pride that Panda has been involved in the production of a large number of games at SPIEL.